Funeral Directors in Oxfordshire
Local funeral homes have come together to create Oliver & James Funeral Directors in Oxfordshire, as we proudly serve the local communities with excellent standards of funeral care.
Find your local Funeral Director
About Us
Our new name, Oliver & James Funeral Directors, is one that we use with pride, as it is the surnames of two incredible team members (pictured right) who have collectively dedicated more than 45 years of service to Dignity Oxfordshire, our Clients and their loved ones.
June Oliver is our Senior Administrator who has provided 25 years of service and Suzanne James is our Funeral Service Arranger who has served us and the Wantage community for 20 years!
Oliver & James Funeral Directors in Oxfordshire is the result of a collaboration between local funeral homes, who are coming together to serve the local communities. If you are local to Oxfordshire, you may already know who we are, as we were previously known as: H.J. Knapp & Sons Funeral Directors in Wantage, L Hartness Funeral Directors in Bicester and S&R Childs Funeral Directors in Abingdon, Botley, Headington, Kidlington, Rose Hill and Witney.
While our Branch names are changing to Oliver & James Funeral Directors, we will still be providing uncompromised quality when it comes to funeral care. Our wonderful team aim to be there for you and your family through the entire funeral planning process, and will continue to serve the same local families with the same high standards of service, within a warm and welcoming funeral home.
Call us today on 01865 427272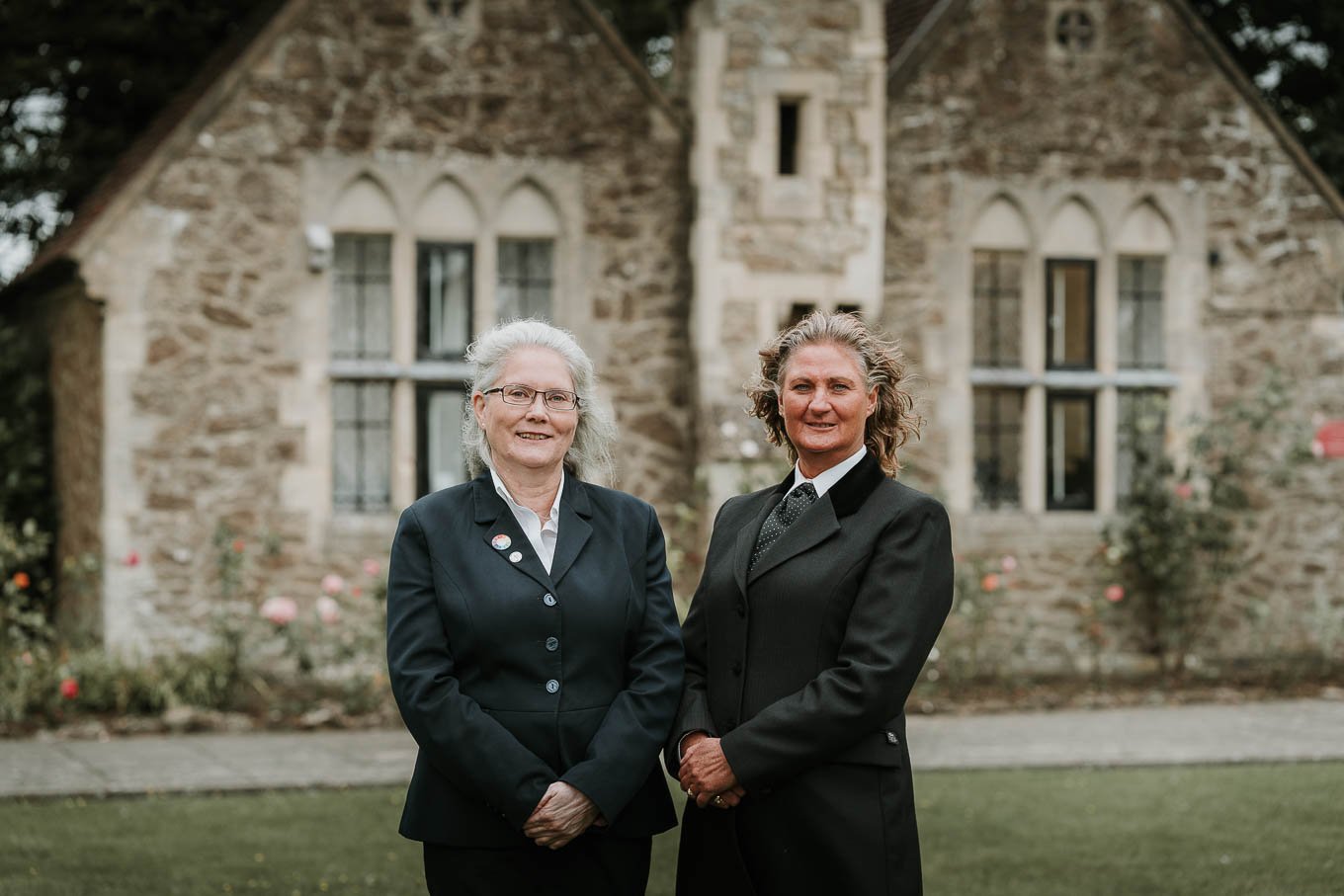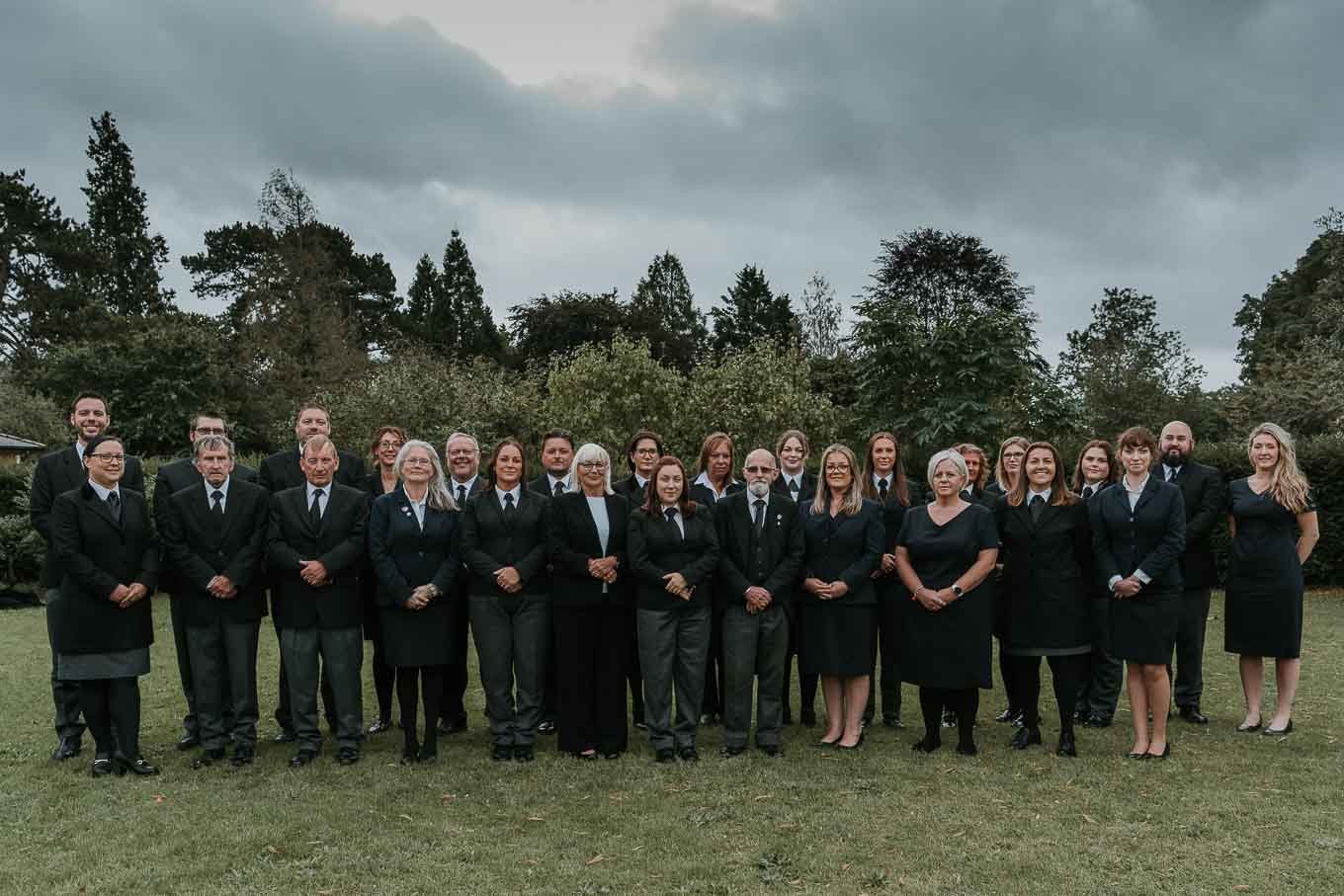 Meet our Oxfordshire team
We understand that no two funerals are the same, which is why we are here to listen to your requirements, understand how you envision the service to be and guide you on tailoring your loved one's funeral accordingly. There are lots of ways you can personalise a funeral, including favourite songs, poems and types of transport. Combined with our knowledge and expertise, we can cater for different types of funerals, including traditional or religious funerals or a colourful celebration of life.

If you are searching for a Funeral Directors in Oxfordshire who can guide you on the next steps of planning a funeral for a loved one and help you to make arrangements, contact your local Oliver & James funeral home.
Providing first-class care to your loved one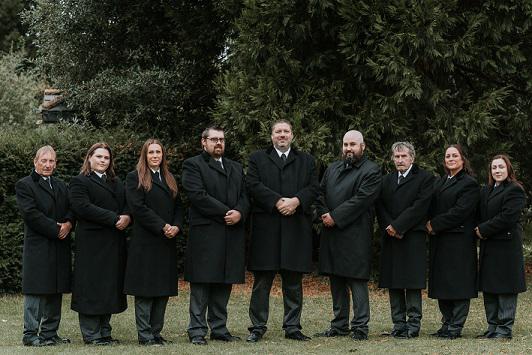 At Oliver & James Funeral Directors, your loved one is at the heart of everything we do. Whilst resting with us, our dedicated Funeral Service Operative team (pictured above) will provide them with the first class care you should expect, treating your loved one as if they were part of our own family. Supporting our Funeral Directors and Funeral Service Arrangers, our Funeral Service Operative team will make certain that we carry out a fitting service for your loved one.
Call us 01865 427272